Find all our publications below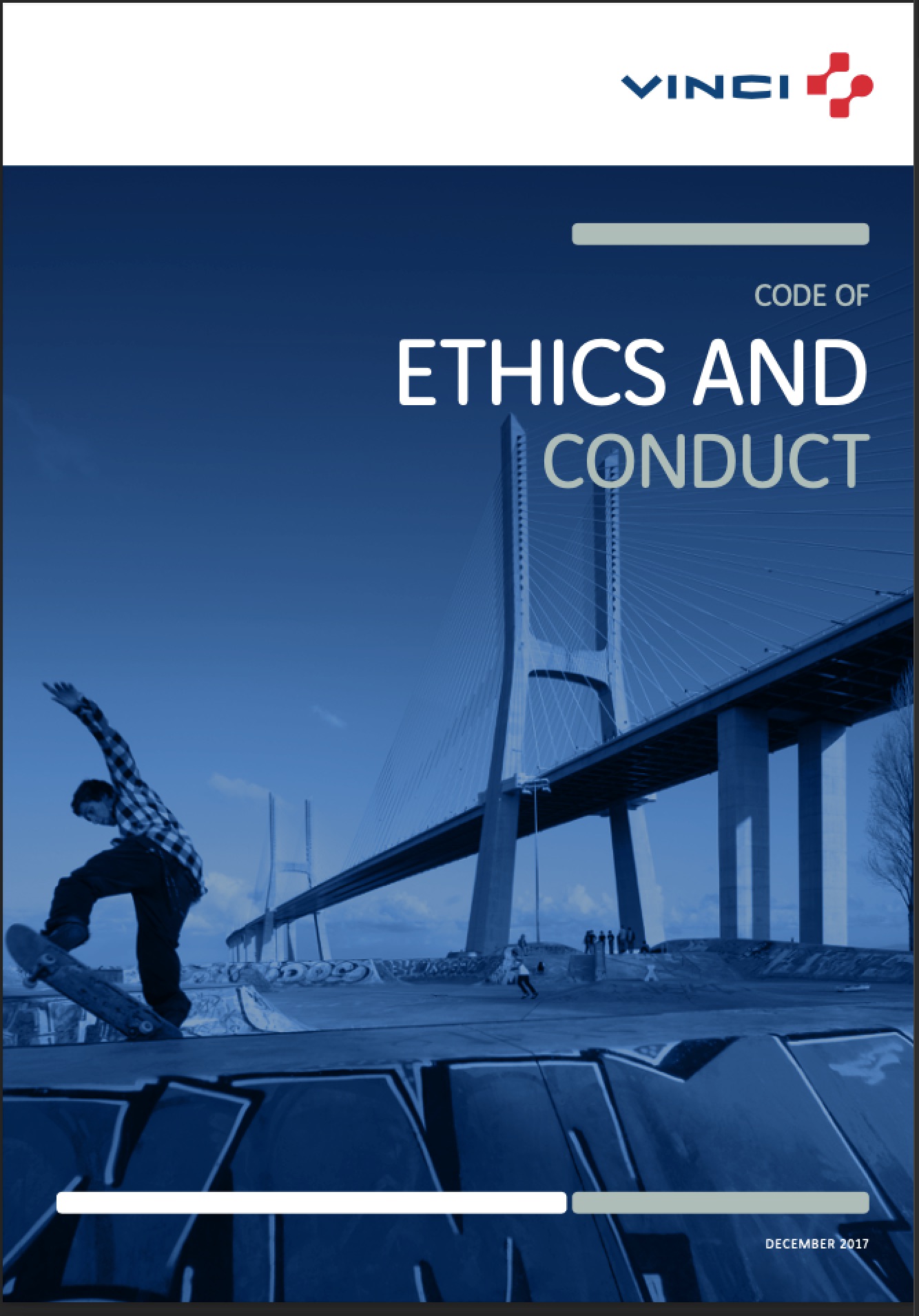 VINCI – Code of Ethics and Conduct
The principles of business ethics laid down in the Code must guide our conduct under all circumstances and in all countries.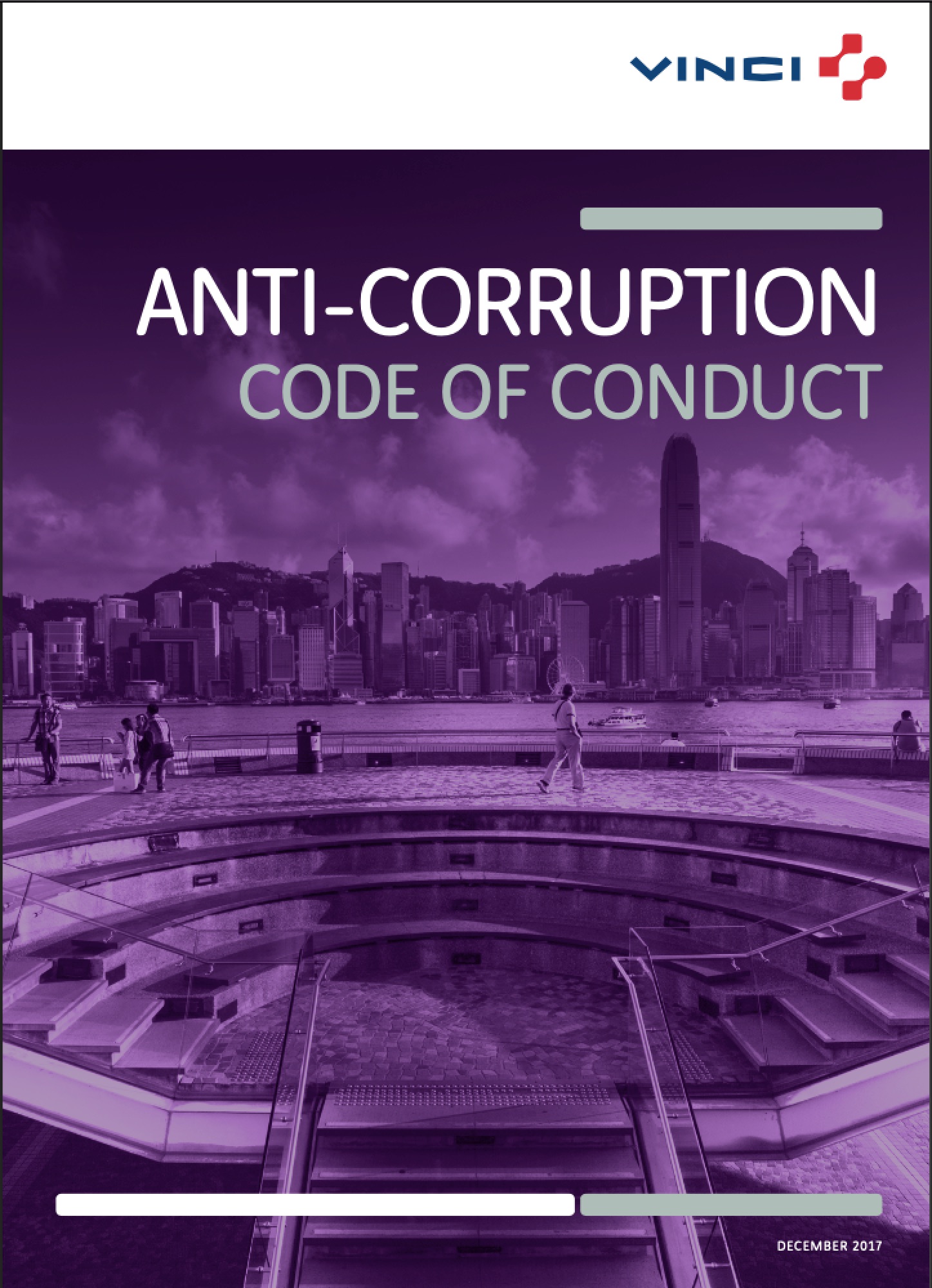 VINCI – Anti Corruption Code of Conduct
Our Code of Ethics and Conduct lays down the rules of conduct applicable to all our companies and to all our employees.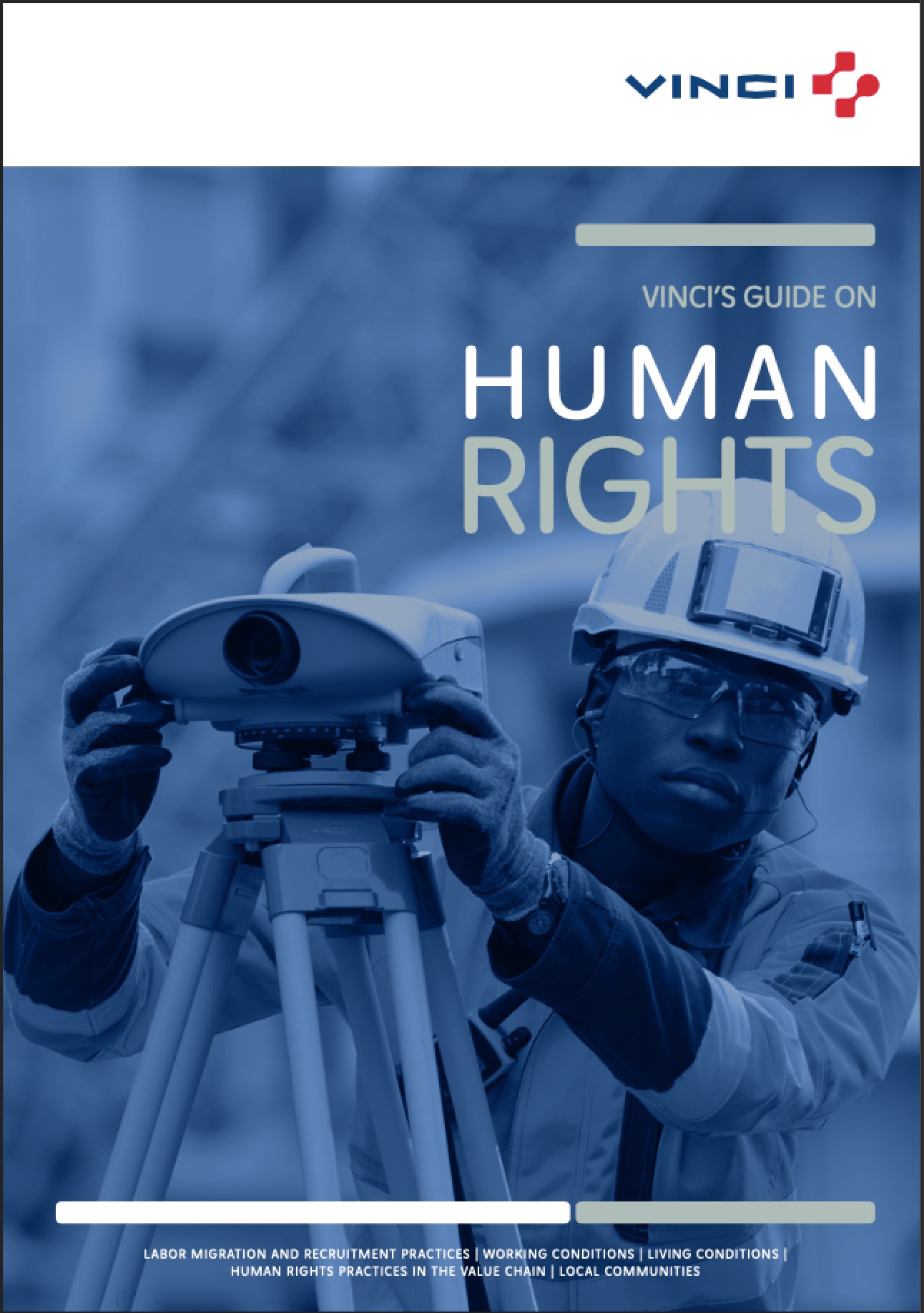 VINCI – Guide on Human Rights
We are an international company with a presence in a growing number of countries, where we employ large numbers of people on our sites and in our businesses, whether by recruiting them directly or through our subcontractors. While the institutional context and working environment can vary markedly from one country to another, we have a duty everywhere to observe the rights of those persons and of local  Communities that might be affected by our projects and activities.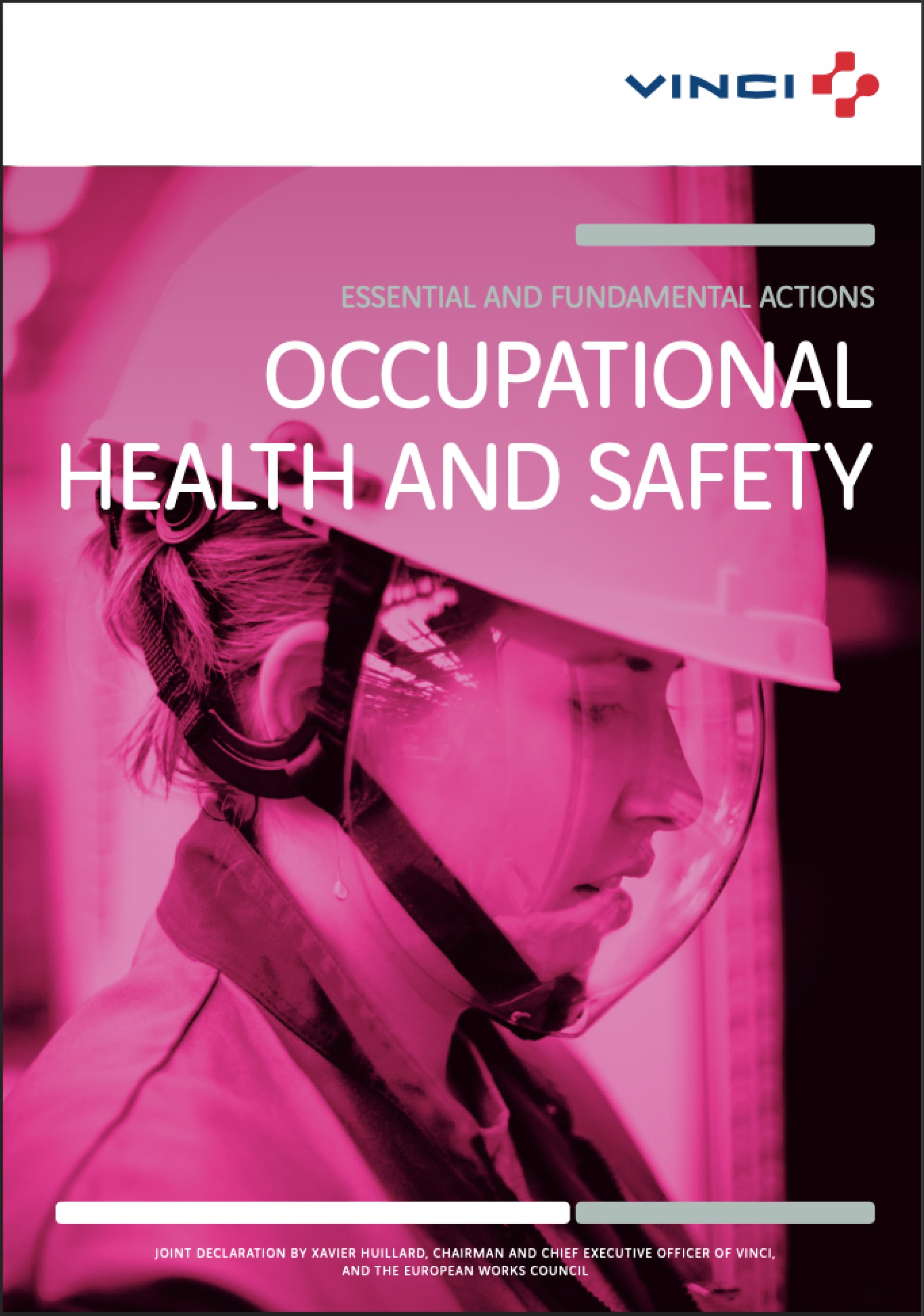 VINCI – Occupational Health and Safety
Everyone involved, everyone taking action!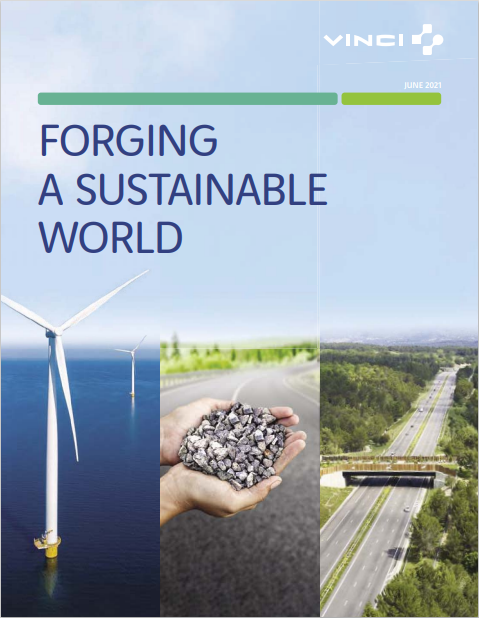 VINCI Energies Italia – Forging a Sustainable World
The VINCI Group is mobilizing all its business divisions to define and implement an ambitious strategy to decrease the environmental impact of its activities.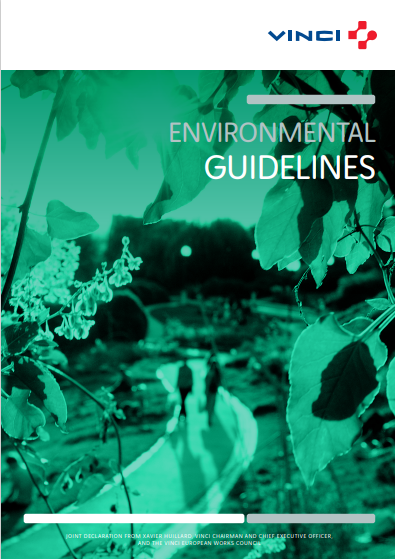 VINCI – Environmental Guidelines
We all have a part to play to protect the environment.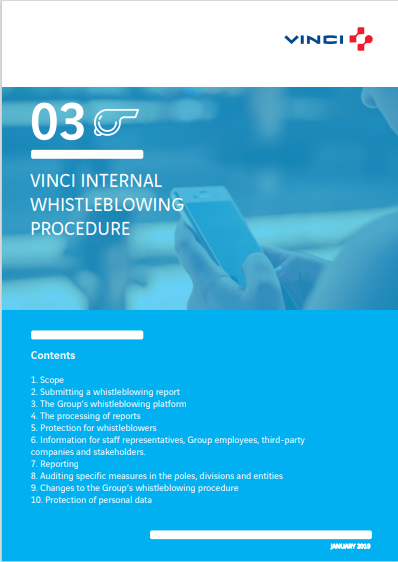 VINCI – Whistleblowing Procedure
As part of its procedures for detecting and preventing corruption and its vigilance plan designed to prevent risks regarding human rights, fundamental liberties, personal health and safety and the environment, and more generally to ensure the satisfactory application of its Code of ethics and conduct, the VINCI Group has introduced a single procedure making it possible to receive and process all internal whistleblowing reports under conditions of absolute confidentiality.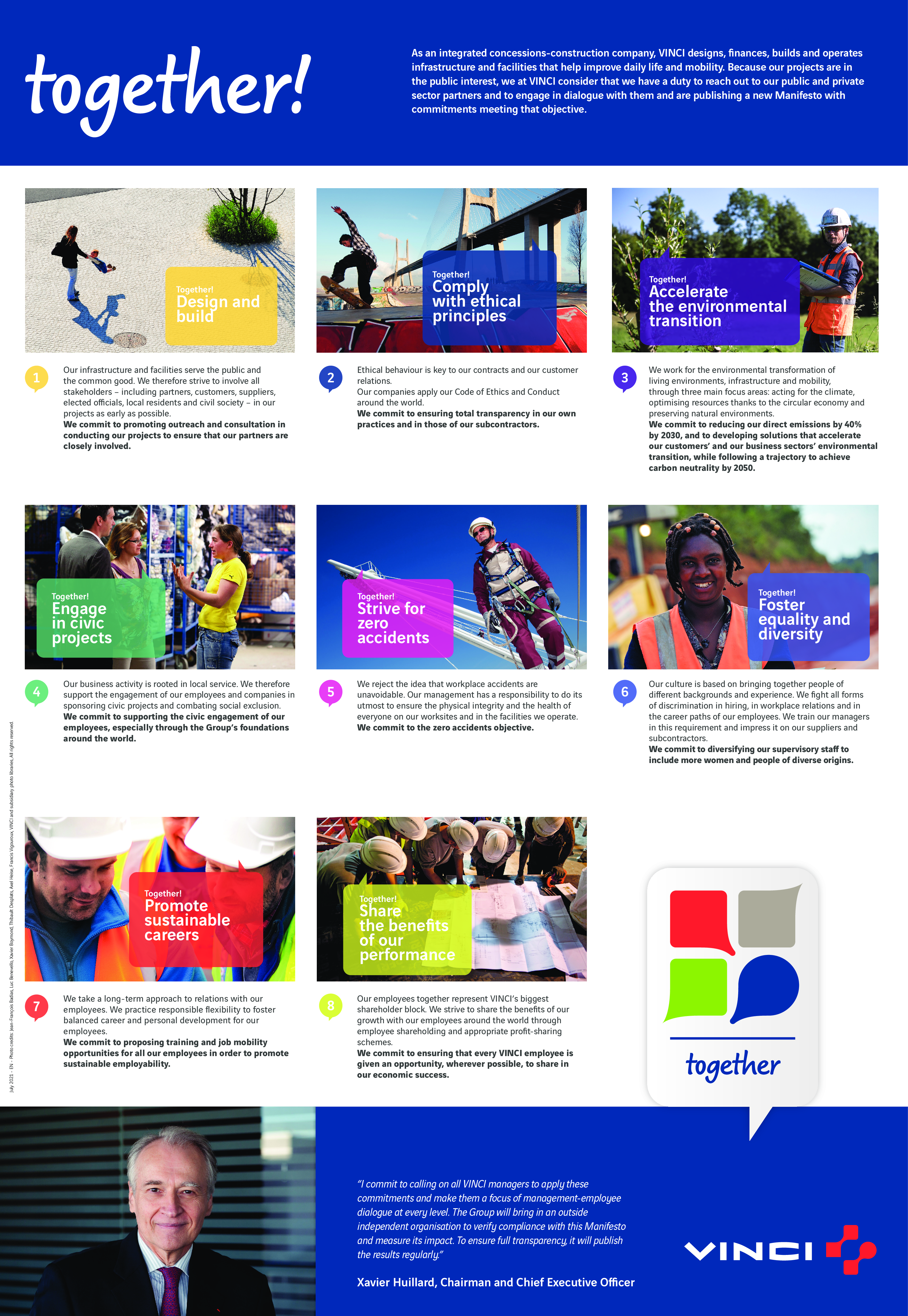 VINCI Manifesto
Autonomy, trust, responsibility, solidarity, entrepreneurial spirit. These are our values ​. In VINCI Energies we believe in the people who are part of our Group and we want them to give the same opportunities to grow, both professionally and personally.